Miles are just miles, time is just seconds and days. We create and assign meaning to every minute and every mile. Choose to spend your time with people, trails and things that give your training and life meaning! To that end, I run with the Excelsior Running Club, a co-ed running club based in the Bay Area that competes in the PAUSATF Road, Mountain/Ultra/Trail, and Cross Country circuits. I'm also a member of the Dolphin South End Runners in San Francisco— come out to a weekly DSE race! They're only $5 for non-members! I'm lucky enough to be coached by SWAP running and I volunteer with Back on My Feet, an amazing organization that combats homelessness through the power of community and running. I'm Road Runners Club of America (RRCA) Level 1 Certified Coach, although not actively coaching— mostly just completed the course out of curiosity/wanting to learn more!
When I'm not sitting in front of a computer, you can usually find me on the trails in and around San Francisco, CA. Running has become a huge part of my life—especially all the amazing communities that I have the pleasure and privilege to share miles with: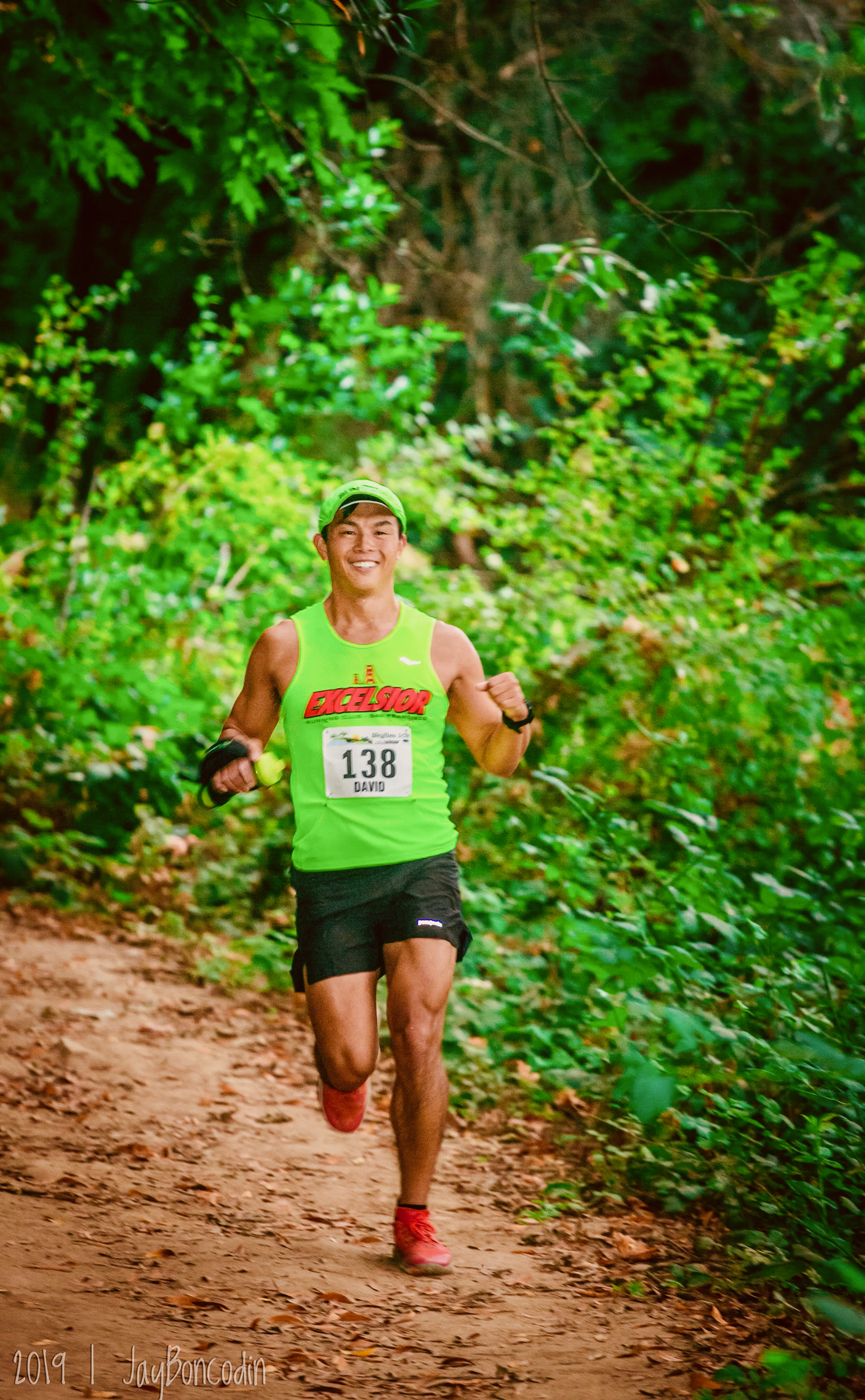 Notable race results
2020
2019
How I started running
I love hearing how everyone got their start running. We're all born knowing how to run, but running as a sport is still kind of funny when you think about it. "My sport is your sports' punishment" was always something we joked about in high school XC proudly. But here's how I got into running in case you're curious!
Growing up, I loved watching and playing basketball. I was never great at it, and getting picked last made me super anxious whenever I stepped on a court. My parents dropped me off on their way to work an hour and a half before school started, so I started shooting around every morning. I loved shooting. When I went to try out for the team in ninth grade, Coach Blakeley told me that maybe basketball wasn't my sport, but that it looked like I never really got tired out there, so maybe I should consider going out for cross country. Doing a sport meant that I didn't have to take PE, which meant room for another AP or elective, so my high school self was very motivated to get on a team. That's how I got started running cross country. My first practice, my mom dropped me off in the wrong part of Joaquin Miller Park, and I ran around the park, got super lost, and never found the team. The second practice went a little bit better, but even at a small school, running was definitely never really my thing. I enjoyed being on the team, but I never really enjoyed running. I would hear words like "tempo" and workouts, but I never thought to ask what they meant all three years I ran cross country.
I remember coming in second DFL at the NCS meet. When I got to Stanford for undergrad, despite the amazing weather, I stopped running and got really into weight lifting and basketball now that I had access to an amazing gym and basketball courts for free. I didn't quite put on the freshman fifteen, but I definitely gained some weight. I was also putting on muscle from all the lifting, so I didn't think too much of it. But by junior year, I felt really heavy and unhappy with my weight, so I started up running again, mostly just running campus loop and eventually the dish a couple days a week.
The big breakthrough for me came when I discovered Runkeeper and later Strava. The pace information, automatic tracking, goals, personal bests on segments—I was hooked, and these all helped form a running habit that I wouldn't break. Once I could track all my runs and see the day-to-day, run-to-run improvement, I started to enjoy running a heck of a lot more. When I started my startup, I didn't have much of a budget for a gym, and while I could still access the Stanford gym for a year or two after while I was on leave from my Masters, when low on time, lacing up my shoes and getting out the door for a quick run quickly became my preferred stress relief, meditation, therapy, and break from coding. Later, I met lots of friends and a great running community and running club that reinvigorated my love for running. Since then I've run nine marathons, including my first Boston Marathon in April 2018.
Follow me on Strava, Instagram, or Athlinks, and hopefully I'll see you soon at a race or on a run around SF!
Favorite Running Blogs/Weekly Columns
Back to all posts by tags