Race Recap of the 49th Annual Double Dipsea
Registration for the 50th annual Double Dipsea opens today, March 12 at noon PDT! You're probably reading this because you're considering running the Double Dipsea. TL;DR: you should do it (and adequately train for it)! It's beautiful, has an amazing history, and is put on by two of my favorite running organizations, Dolphin South End (DSE) and Brazen! Here's what I wrote up shortly after running it for the first time last year and forgot to publish.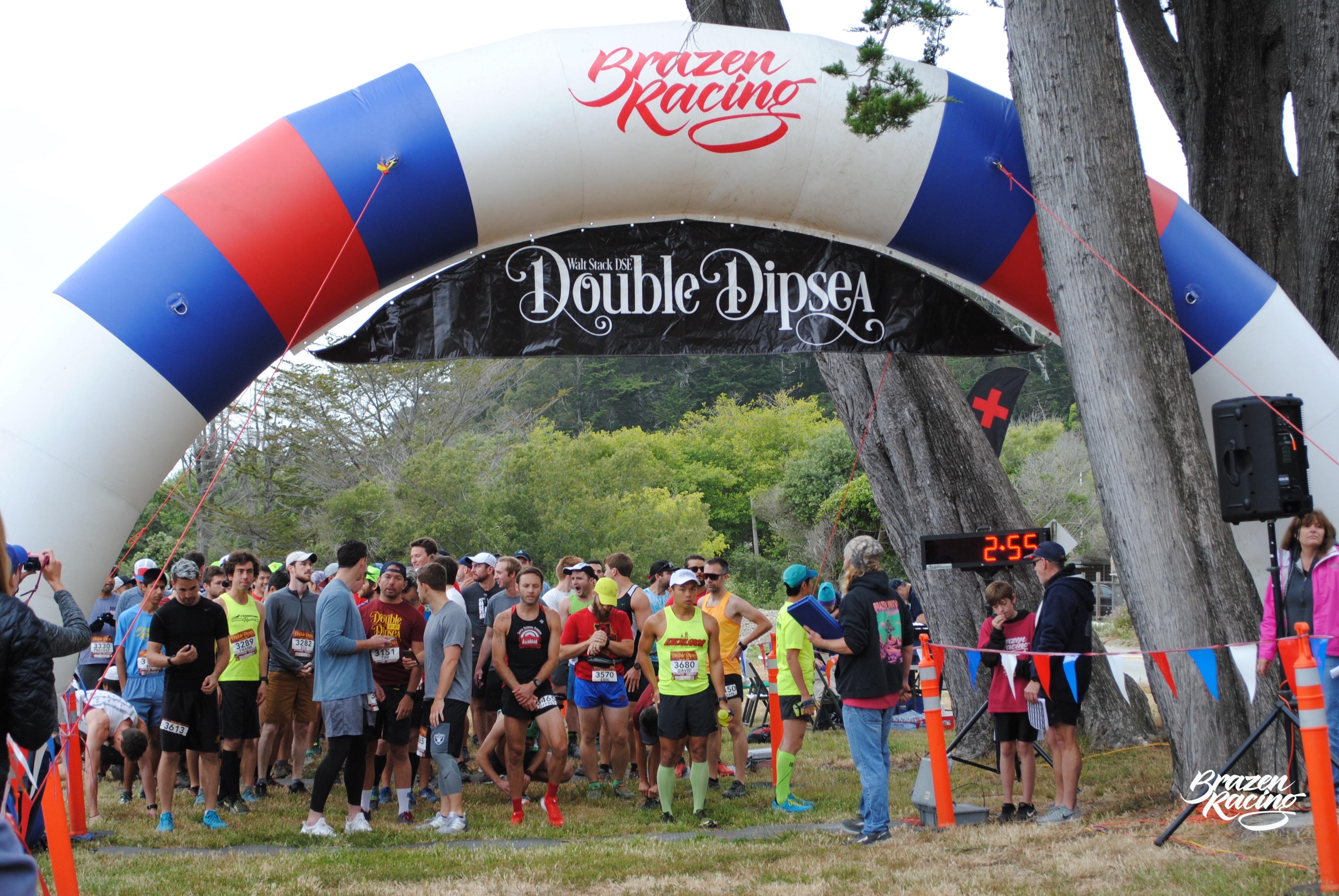 One foot after the other, I told myself. I was out of breath. My calves burned. My quads whimpered. I took a deep breath and wiped the sweat off my brow.
This isn't the first time you've felt any of these things.
Pain is only temporary.
You've run tens of races already this year. This isn't anything new. Just a little bit farth—
I looked down at my Garmin: 0.81 miles. Zero. Point. Eight. One. Not to go, as in, I had run 0.81 miles. As in, I still had just under 13 miles, probably about 4,000 feet, and a thousand stairs to go. Oh boy.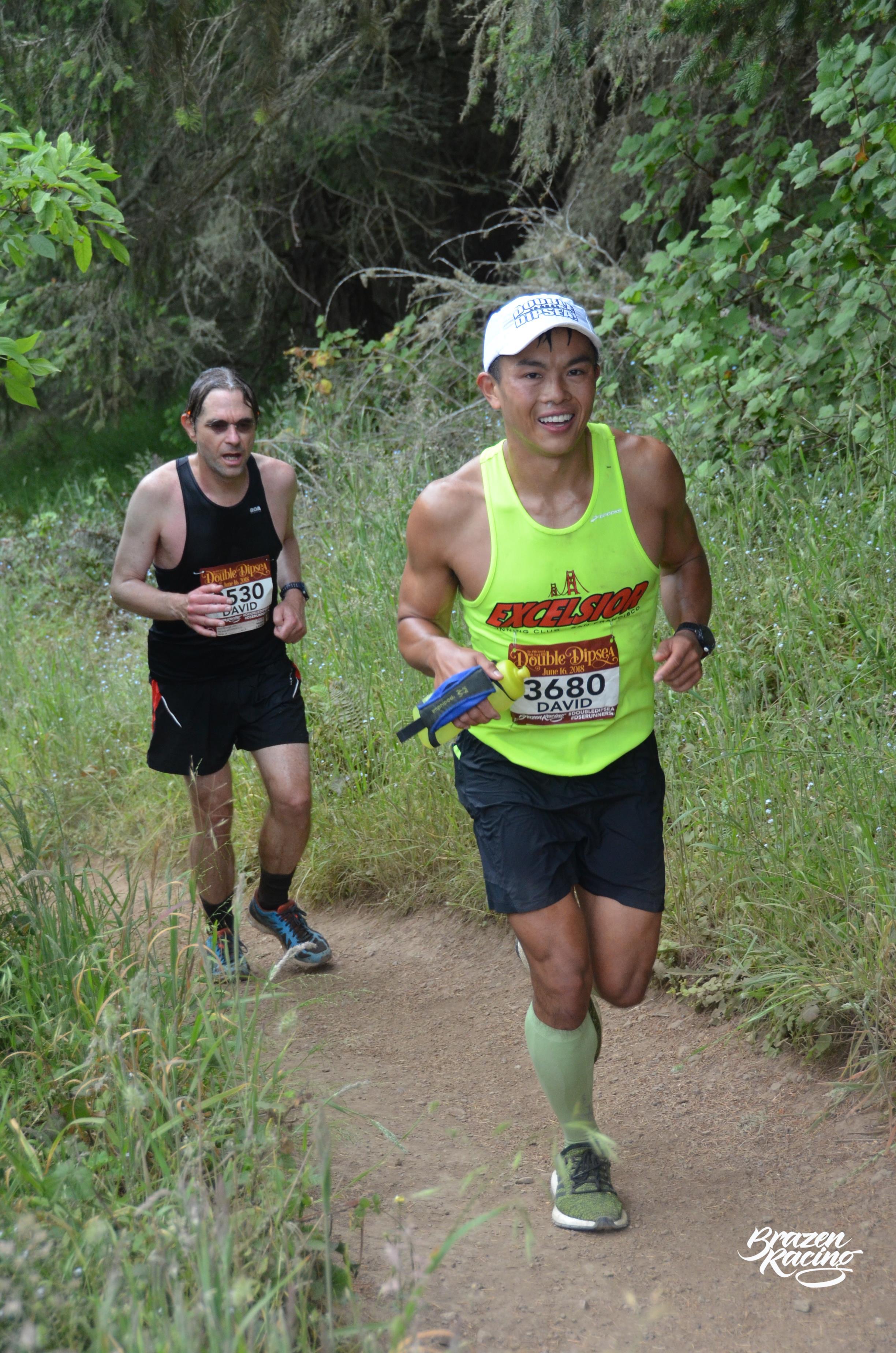 For those of us that have run our share of road races including half marathons or even marathons, you usually know to start controlled: cruise and keep it easy because the real race begins in the last few miles. The beauty, or barbarous brutality of the Double Dipsea, is that you're never quite in control. You can never quite zone out or you'll trip over a root, stumble on one of the uneven stairs, or literally run into one of the other 700 runners along the narrow single track. The Double Dipsea is pretty unique, at least for races I've run, in that it has a handicap/staggered start where women over 80 start at 7am, and the next 22 waves start every few minutes thereafter, with men between the ages of 16-39 starting at 8:01am. The really cool thing about that is that the overall podium spots usually come from a different age group every year: this year's winner would end up being a 65-year old man from Montrose, CO, Heath Hibbard. Jeffrey Stern (31) from Santa Barbara came in more than 11 minutes behind him followed by a pair of fast women within a few minutes in Sissel Berntsen-Heber (54) from Boca Raton, FL and Katie Fast (45) from Mill Valley.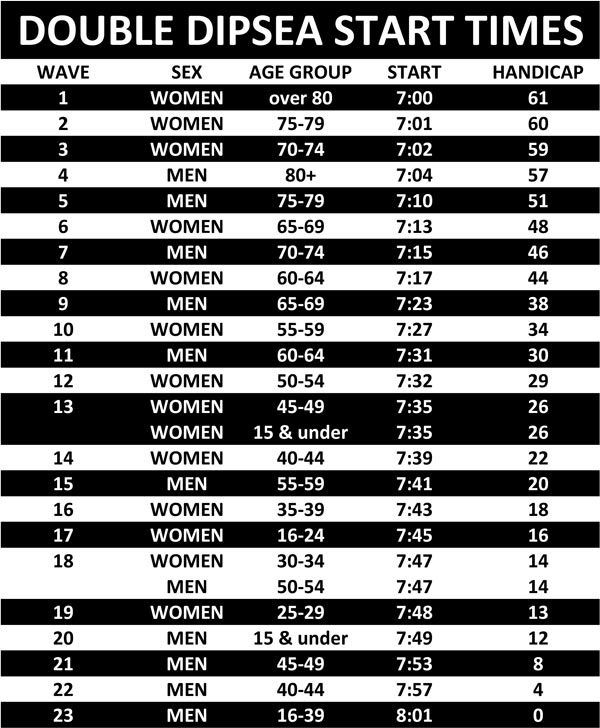 This was my first race on the Dipsea trail. I had hiked parts of the trail before, but definitely never imagined that you could run a race there until recently. I had done a training run with fellow DSE regulars and Excelsior teammates Jason Reed and Victor Skorapa a few weeks prior. We ran the course in reverse, starting from Old Mill Park around 6:30p. By 8:30, we were scrambling in the cold and dark with headlamps trying to navigate through Muir Woods, literally racing the sun as it set. I hadn't brought any nutrition or water and had no idea what I was getting myself into, so I predictably hit the wall hard, or bonked, as runners would say.
When the day of the Double Dipsea rolled around, I made sure to eat an extra large breakfast and packed my gu and handheld water bottle. I expected to see lots of familiar faces at the aid stations, but I wanted to be mostly self-reliant for nutrition. Most of the race went by in a blur because as an 30-year-old man, I started in the very last wave and spent most of the race trying to say "Passing on the your left, please", which as I became more out of breath, eventually degraded into "Le… on your… leeeft". Roughly, you start at Stinson Beach, run to Old Mill Park, going down a LOT of stairs before the turnaround, you turn around, then run back up those stairs, and run back towards the beach. There's a hill aptly named Cardiac Hill somewhere in there. But mostly just try to smile a lot and be nice to runners whether you're asking to pass them or allowing them to pass. If you have a chance, try to get out to hike or run the Dipsea before the race because it's beautiful! And bring Dawn dish soap or Tecnu to wash off any poison oak you may brush into it! And enjoy an It's Its (or several) at the finish line!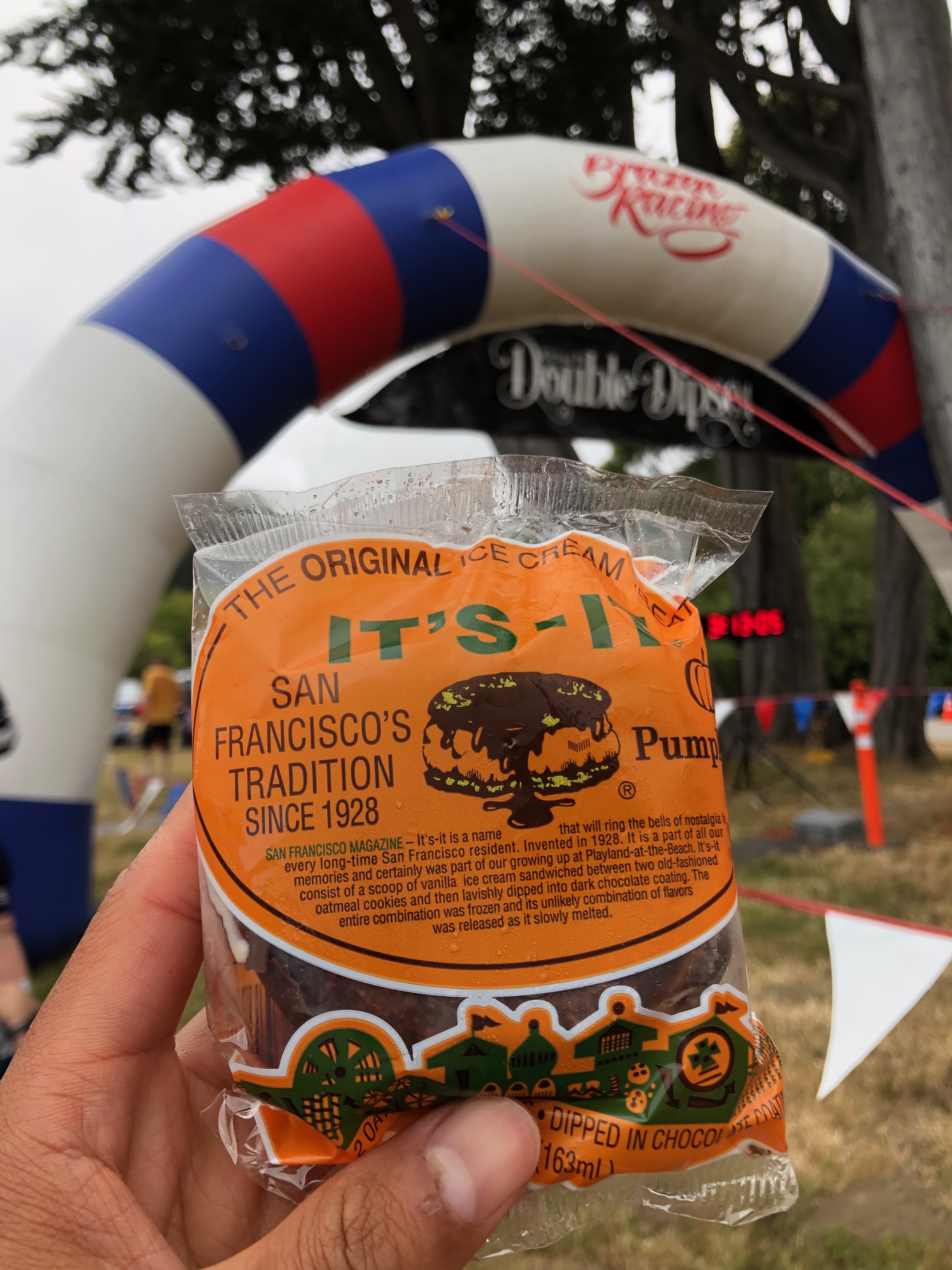 Huge, huge thanks to all of the amazing volunteers! Special shoutout to the amazing Jerry Flanagan for organizing the race and coordinating all the aforementioned incredible volunteers!
Thanks for reading!
If you enjoyed this post, check out my latest post:
An Archipelago of Ideas
:
What if you thought of your writing, coding or building process as discovering first one idea island, then another, then another, until you can see the archipelago of ideas, and only worry later about building bridges to connect them?
Read more →
Or subscribe to get notified of new posts: