Skyline 50K Endurance Run Recap
Pre-race
I've had the Skyline 50k circled on my calendar as one of my important goal races for the year. This race has a special place in my heart because it was my first 50K last year and I remember running (and struggling) in Redwood Regional Park during high school cross country. And I've now had the pleasure of running in three races put on by Adam and Scena Performance and I'm a huge fan!
I felt pretty good about my training leading up to the race— in particular, I had a really strong 20+ mi training run with 4k+ of climb in the Headlands last weekend, and had a chance to run the first 10 miles and last 6.5 miles of the course at a good 7:40 min/mi clip (although this skips what in my opinion are the hardest parts of the course: the climb up to Skyline Gate and the return on French Trail). I've also had a pretty mixed bag of racing recently, with a really rough day at Across the Bay 12K a few weeks ago and generally not finishing races strongly the last few months.
In general, in the week leading up to an "A" race, you want to taper your mileage, but still sharpen with a good, albeit not super hard workout. The EXACT OPPOSITE of that happened this week— I was oncall for work (the server oncall, not the people oncall) and got woken up in the middle of the night every single night. I had a pretty terribad workout on Wednesday where I couldn't even hit marathon pace while trying to run 20-minutes at 1-hour tempo effort. I hadn't been weighing myself recently, but finally gave in and saw that I was at my heaviest in well over a year. Then the next night, getting in my 5 easy miles well after the sun had set after another late night at work, I was struggling to keep a 9-minute pace and worried I might have caught the bug that's been going around the office. During my rest day on Friday, I started feeling some phantom pain in my right foot. But as Coach Roche says— having confidence when all the signs really say that you have no reason to is just part of the belief athletes need to have. That doesn't mean thinking you're going to win/crush everything every time; it means acknowledging that good and bad days are just random samples, and choosing to believe that the bad days are more outliers and that good days are closer to the true value of your ability.
With that in mind, here are the goals I wrote down before the race:
A Goal: Sub-4:00. Would have to just be a special, special day for this, and might not be possible given that the course is slightly longer now
A' Goal: Top 5. Would also have to be a bit of a special day for this given the stacked field.
B Goal: Sub-4:10. I think this is doable if I run smart, trust in the training, and then let it fly the last 10
B' Goal: Top 10! Again, a bit out of my control since my best day may not beat the best days of 10 super talented runners out there, but let's see what happens.
C Goal: Beat last year's time on this course: 4:19. Even though I ramped up some pretty crazy training mileage leading into the race last year (hit my first and still only ever 100-mile week), I feel like I'm a stronger runner and have three 50ks under my belt now.
I got some of my confidence back during my shakeout run on Saturday, and just tried to adjust my mindset to just enjoy the race I had been looking forward to. I got to enjoy some of mom's home cooking and enjoyed some down time coloring with my nephew.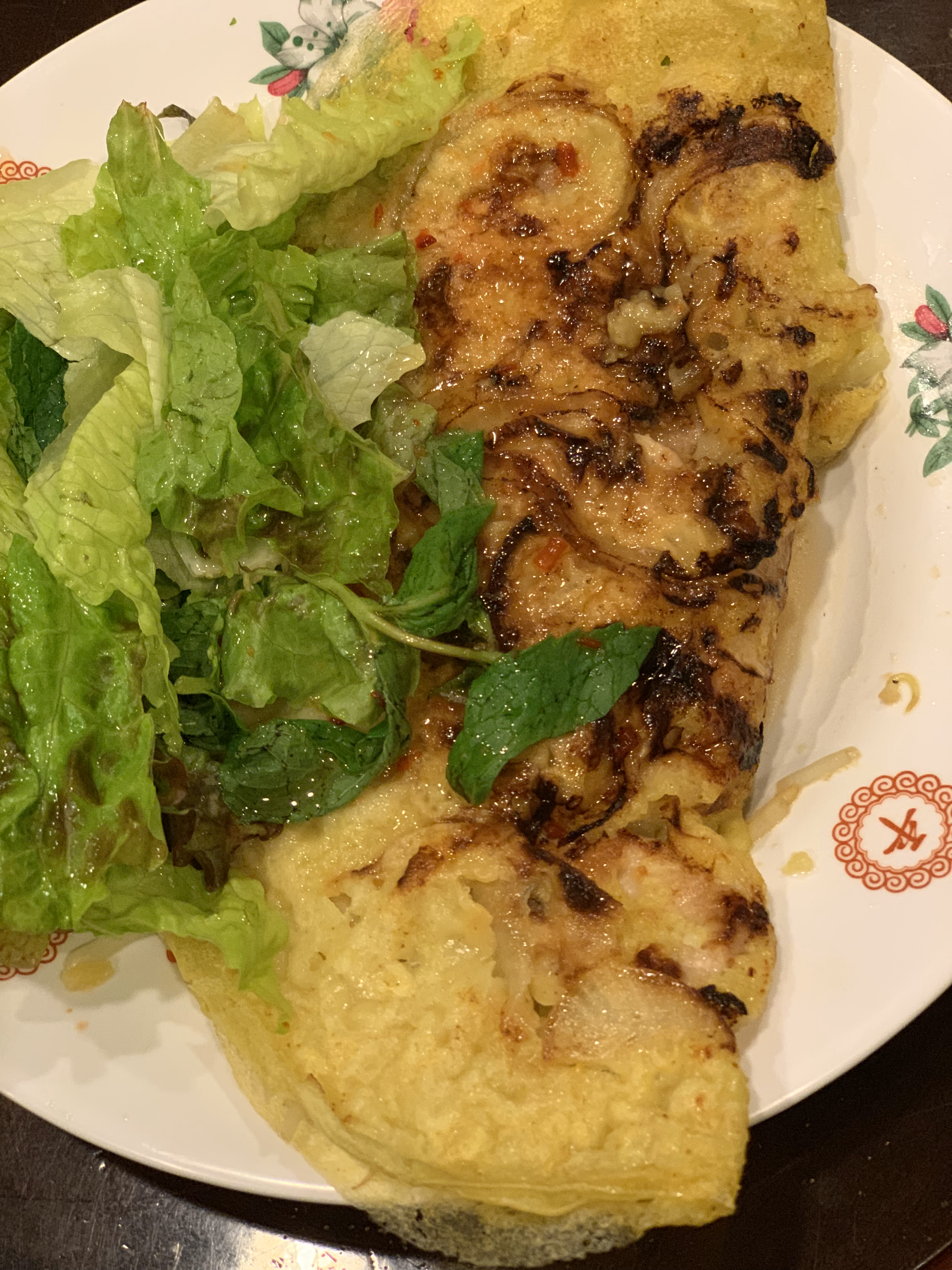 I started dozing off after dinner around 7:30p, and then decided to watch an episode of Black Mirror starting at 8p. I got in bed at 9pm, but couldn't sleep after seeing that episode. Then around midnight, I got paged and went back to bed just before 1am, but couldn't fall back asleep. I talked myself into believing that good sleep the night two before matters more anyway. So at 4:15a, my alarm went off and I had my usual pre-race breakfast of coffee, oatmeal + PB + blueberries and drove over to Lake Chabot Regional Park. I got there around 50 minutes before the start of the race and chatted with Excelsior teammates Ehrik, Jake and Christy for a bit, before waiting in line of the restroom, then getting a 5-minute warmup in and wishing teammate Sam Louie good luck.
Start through Skyline Gate (Mile 16.5)
The front of this race was STACKED. I knew the lead pack was going to go out fast, but what I was not expecting was that it'd be 8-9 people deep and that they'd click off the first mile in 6:00-6:15 pace. Teammate Jason Reed and I ran just behind the lead pack in 10th and 11th and clicked off the first mile in 6:30, which was definitely not part of the "start conservatively plan". Teammate Kristina was really kicking butt early leading the women's race not far behind us. Jason and I let the lead group go a bit and ran together for the next mile at a bit more sustainable of a pace, including the first small climb. Once we hit the downhill on Proctor Trail, I had some muscle memory from my training run kind of kick in, so I picked up the pace a bit to something that still felt really comfortable. It was great to see a friendly face in teammate Crispin at the first water-only aid station on Redwood Rd about 2.5 miles in. I checked my 20oz handheld water bottle— I still had more than half the bottle, so I greeted Crispin and kept going.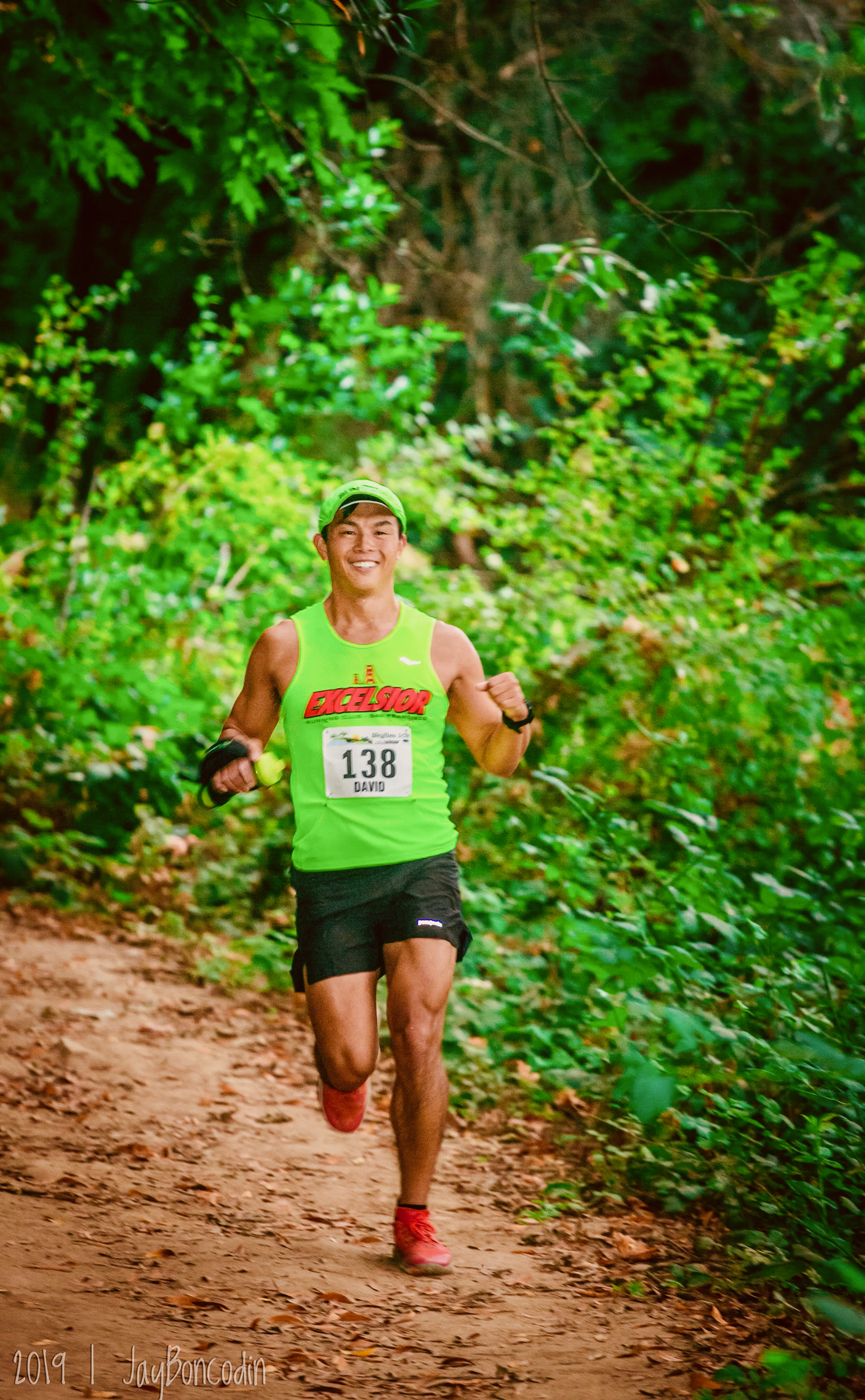 Once we hit the climb on Brandon Trail, that muscle memory really kicked in and I started a stretch of a good 16 miles pretty much running solo besides passing some of the hikers who had started an hour earlier and one of the lead pack who had started to slow down quite a bit around mile 10. I tried to make eye contact with and give a big smile to every hiker as I passed. I grabbed a Gu at the 2nd aid station, but didn't really stay. I heard cheering and shouts of "first woman!" and I smiled knowing Kristina was probably going to have a really good day. I briefly thought about slowing down to tackle the next climb with her, but I had found a bit of a grove running solo, so I just kept going. I LOVE the new section out on Brandon and I just felt like I was cruising— I tried to keep it really smooth since I knew the next big climb was coming. I didn't look at my watch almost at all during this section and just ran based on feel, but great to see that I was running a steady 7:04, 7:11, 7:12, 7:23 (with a small climb). When we hit the last part of the climb on Brandon Trail, I started passing more hikers and could see the first runner up ahead on the hill, which turned out to be Patrick Hammond. I leaned into the climb— nose to toes as Coach Roche says, and started making up some time on him. I passed Patrick around mile 10 and tried to make eye contact and tell him "Great Job!", but we were both pretty out of breath from the climb. I pulled into the Bort Meadow Aid Station for 25 seconds at the Bort Meadow aid station to grab a few potato chips, refill my water bottle, and grab another Gu. As I left, I could see Patrick not far behind as I started the climb up Macdonald Trail. I loved seeing the pink and occasional black flamingos along this part of the route— wish I had taken a photo!
Skyline Gate through Bort Meadow #2 (Mile 25.4)
(work in progress)
Bort Meadow #2 to the Finish
Post-race
Huge thanks to Adam, the rest of the amazing Scena Performance team and all the amazing volunteers!
http://scenaperformance.com/skyline-50k-2018-course/
http://scenaperformance.com/skyline-50k-aid-stations/
Thanks for reading!
If you enjoyed this post, check out my latest post:
Weekly Live Chat with Back on My Feet San Francisco: How I get involved with Back on My Feet and Running Happy
:
Chatted with my friend Amanda for the weekly Back on My Feet San Francisco live chat about how I got into running, Back on My Feet, and Running Happy!
Read more →
Or subscribe to get notified of new posts: