Boston Marathon 2018 Race Report Part 1: My journey to Boston
I previously wrote down some thoughts about running 2017 miles in 2017, but this is my first ever attempt at a race report. I was definitely riding off the adrenaline high from running my first Boston Marathon and needed a few d̶a̶y̶s̶ weeks to really fully process and reflect on the journey. Okay, I won't lie— I was waiting for MarathonFoto to discount the race photos because I missed the pre-race sale and the Asian part of me didn't want to pay full price for the race photos. But I digress. I wanted to share my experience and hope this can be helpful for someone who's looking for running inspiration, hoping to qualify for Boston, planning to run the Boston Marathon, or planning to run another bad-weather race in the future. In this first post, I wrote about how Boston became a dream, and then a goal for me. If you're just looking for the race report, you can skip ahead to the second post. Or, if you want to read about how I get into running after trying out for the JV basketball team, you can do that here.
The Dream
I first heard the phrase "Boston qualify" on the night before I ran my first marathon a little less than five years ago. My friend Sid and I drove up to our Airbnb for the Santa Rosa Marathon in 2013 and met another runner and her husband who were staying in one of the other rooms. She had run a few marathons and mentioned that she was trying to qualify for the Boston Marathon, which meant she had to run under a 3:35. She asked us what our goals were. Sid and I looked at each other and had the same thought: "Uhh… make it to the finish line? Not have to be rescued from the side of the road? Avoid dying like the original dude that ran a marathon?"
I knew next to nothing about running or training back then, at least compared to what I know now. I had signed up for this marathon because Sid mentioned it, and I had run my first half marathon six months prior and was pretty happy with my time of 1:37. I had just gradually extended my training runs from 10 miles to 12 miles to 20 miles to eventually a full 26-mile training run three weeks before (really, really bad idea). I now know that's a terrible way to train for a marathon, but it made sense at the time— I wanted to know that I could handle the full 26.2 miles. I didn't know what a taper was, but I didn't run much the last few weeks before because I was super injured. I didn't know what a tempo run was, and held my first ever gu/goo/energy gel the night before the marathon: "WTF! People eat this while running?".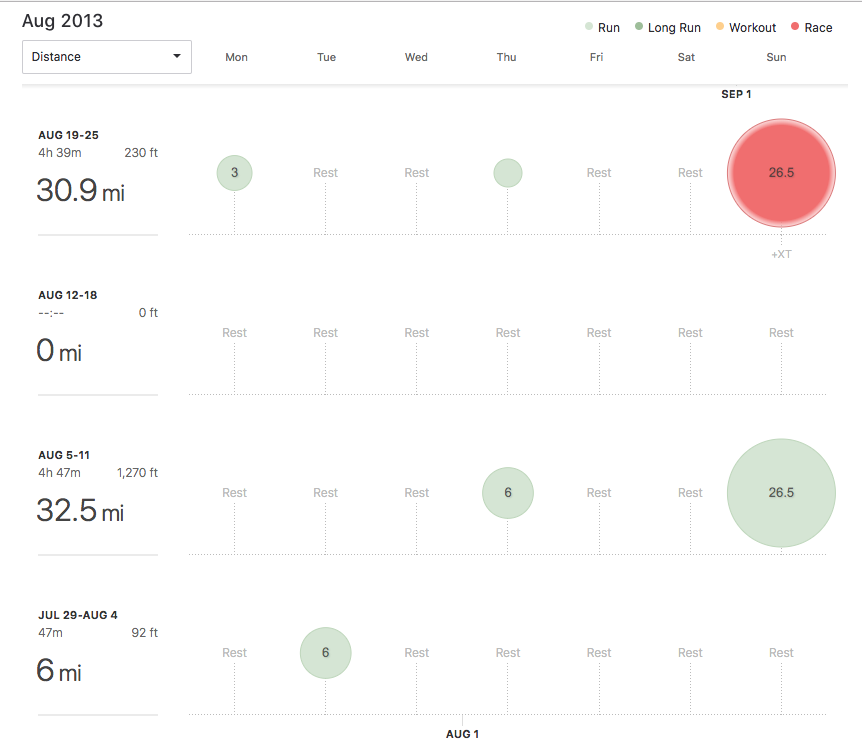 I had kind of arbitrarily set a goal time of 3:30 because I had been able to run 8:00 pace pretty comfortably for most of my training runs, but my hamstring had also been bothering me to the point where I barely ran the last two weeks before the marathon. I took out way too fast for the training I had done and my hamstring blew up badly around mile 15 or 16, but I still gritted out a finish in 3:41. I was really happy to just have finished and thought I'd never run another marathon.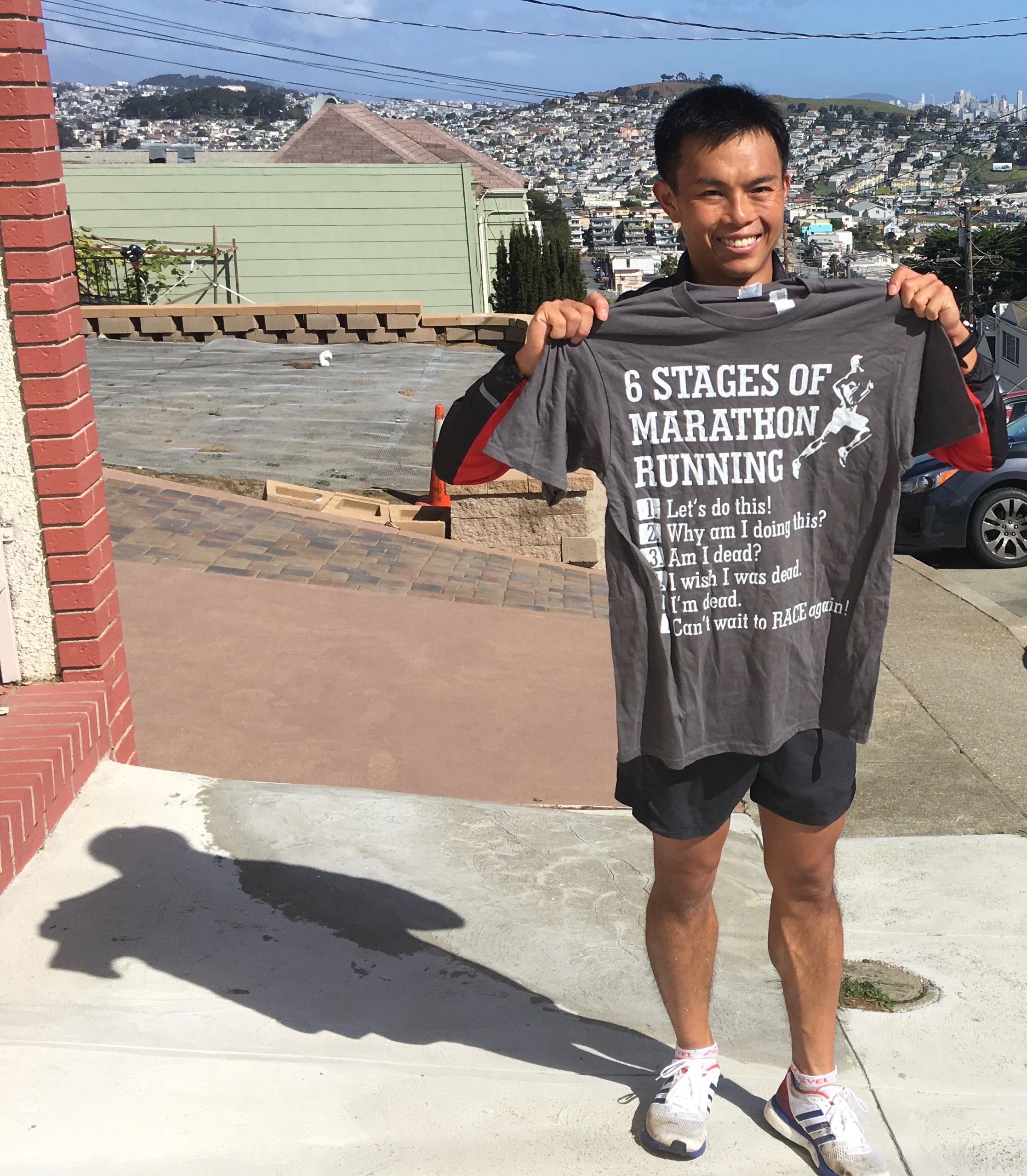 I later looked up the Boston Marathon qualifying times and saw that the men's time for my age group was 3:05, slightly better than a 7:00 pace. I didn't know at the time that running a 3:05 doesn't even get you into the race— this past year, you actually had to run 3 minutes and 23 seconds under: 3:01:37. A 3:05 marathon sounded impossible to me then; I would have to improve my time by more than a minute per mile. I didn't run much for a month after that marathon, and just sort of tucked away qualifying for Boston as a "someday dream".
From Dream to Goal
What's the difference between a dream and a goal? Does a dream become a goal as soon as you start taking steps towards it? Although Boston felt so far away that I had no idea how to get there, I did sign up for another marathon about half a year later because I couldn't shake the feeling that I could train better and run better than I did during my first one. I eventually had to defer that entry to the next year because I was still really injured. After finally doing physical therapy for my hamstring, I began training in earnest again. I mostly ran just as exercise and to de-stress. I loved running for its simplicity: just put on your shoes, get out the door, and go. But I hated training— life would always get in the way of following whatever training plan I found online and tried to follow, and then I stopped enjoying each individual run.
But then I met and fell in love with a woman who taught me so much about life and about the pure joy and bliss in running. One time when she was over, I asked if she wanted to go for a run. She didn't have any running shoes with her, but insisted on going anyway and ran three miles barefoot. I chased her down the trails at Rancho San Antonio, which was a big change since I was mostly just running the same few loops around the neighborhood a few times a week. We ran through beautiful and lush greenery, along the ocean, and in other states and countries. I fell in love with her and with running again. Boston still felt like a far-off dream— so far off that it wasn't really the destination yet, but I was well on my journey. I started looking forward to every run. I started going to lots of group runs: Nike Run Club, Sports Basement fun runs, A Runner's Mind fun runs, and Fleet Feet fun runs, as well as Dolphin South End weekly races. I finally learned what a "tempo run" was, and ran around a track for the first time in many years.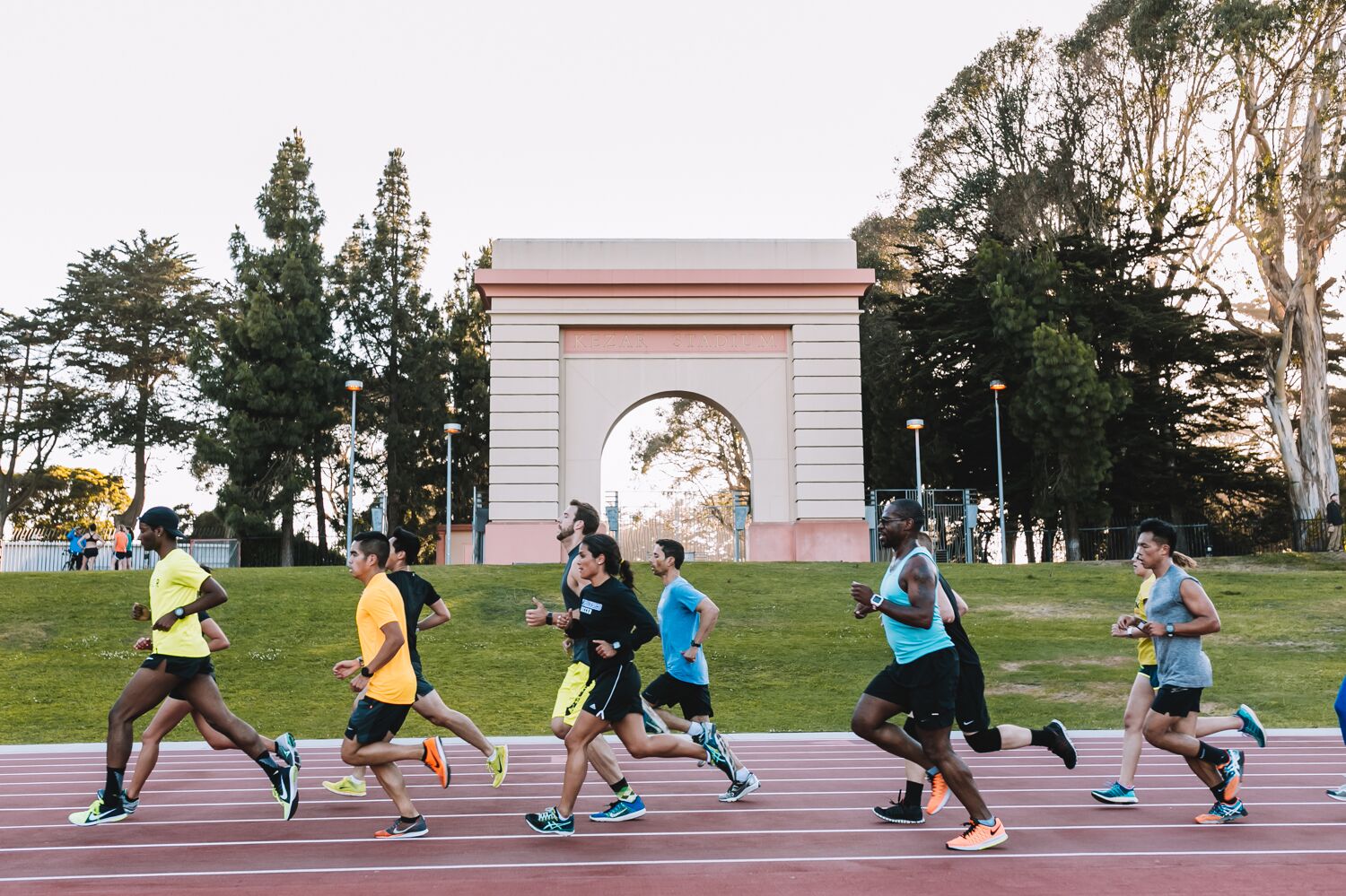 I signed up to the run the DSE Lake Merced Half Marathon on a rainy Sunday morning in 2016. I took the MUNI out to the Inner Richmond, then tried to stay dry from the rain under the bus stop while waiting for my transfer. When I got off at Lake Merced, I had no idea what to expect. I felt like I was in good enough shape to run faster than the 1:37 that I had previously run, but I still wasn't really sure about pacing. I took off with some of the lead runners and surprisingly, I was able to run around a 6:45-6:50 pace pretty comfortably, which I definitely did not expect. I had been having so much fun during group runs and track workouts that I hadn't really noticed the huge difference the uptick in mileage and quality of structured workouts had had on my fitness.
After one loop of the Lake, about 4.5 miles, my 6:45 pace still felt very comfortable, and I just focused on keeping it comfortable and easy. When I crossed the finish in 1:27:56, I was super proud. I had shaved eight minutes off my previous personal best. Even more encouraging was when my friend Andrew, who had qualified for and ran Boston the year before, told me, wow, with that big of an improvement, if I just got in a good training cycle, I may have a shot at qualifying for Boston as soon as later that year. So I signed up for the California International Marathon (CIM) in Sacramento in December. In between, I trained with Sarah and helped pace her to her first Marathon finish at the Las Vegas Rock n Roll Marathon. In December, with perfect weather conditions for a fast marathon, I qualified for Boston at CIM with a time of 3:00:46. After another year of training, Sarah would go onto qualify for Boston as well, and I bumped my time down to 2:57:46. Boston Marathon 2018, here I come!
Continue to Part 2: What it was like to run the Boston Marathon in 38-degree rain and 25-mph headwinds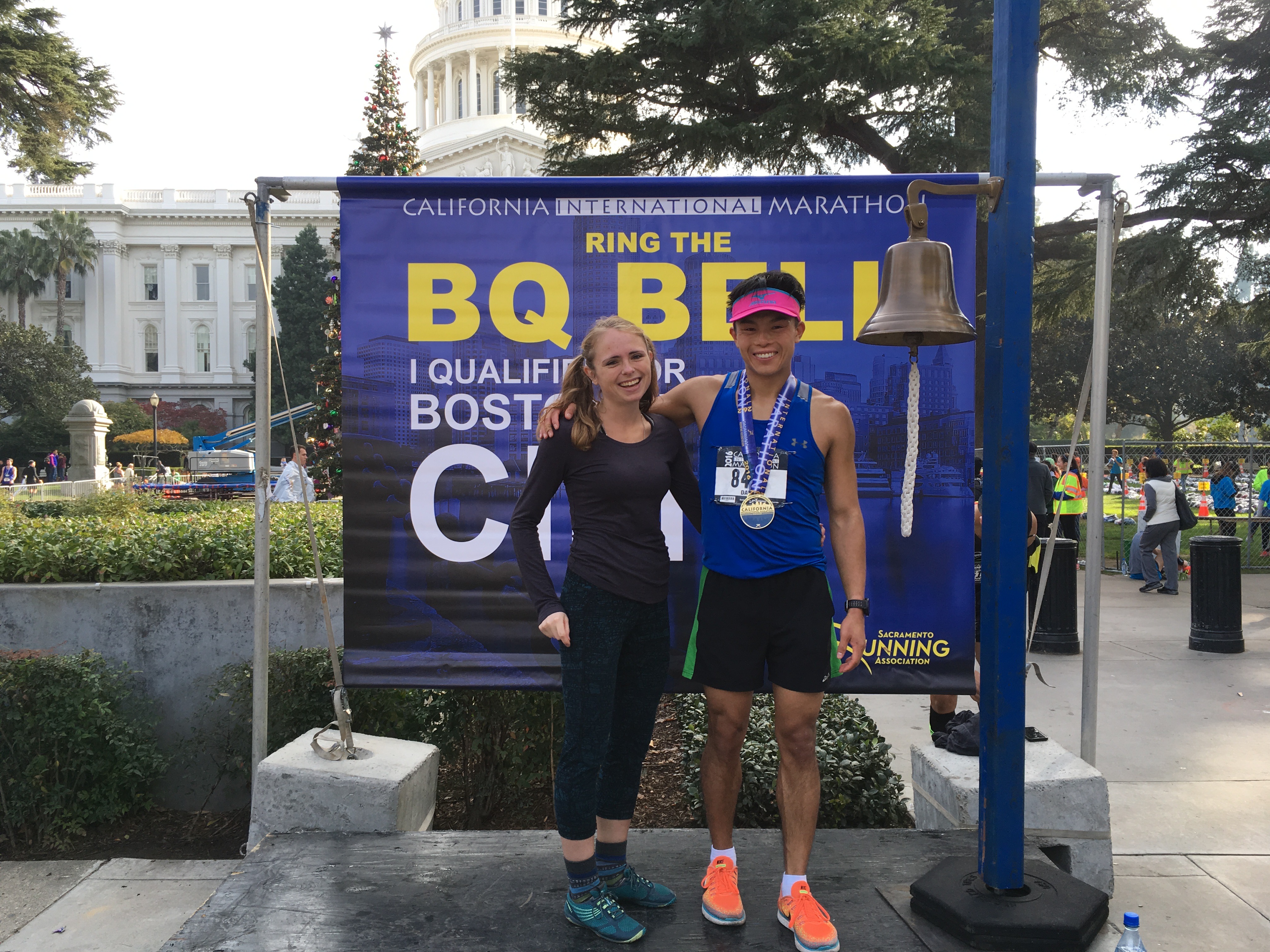 If you enjoyed this, please share on Twitter or head over to Medium and applaud it!.
Thanks for reading!
If you enjoyed this post, check out my latest post:
An Archipelago of Ideas
:
What if you thought of your writing, coding or building process as discovering first one idea island, then another, then another, until you can see the archipelago of ideas, and only worry later about building bridges to connect them?
Read more →
Or subscribe to get notified of new posts: