Why you shouldn't use depth-first searches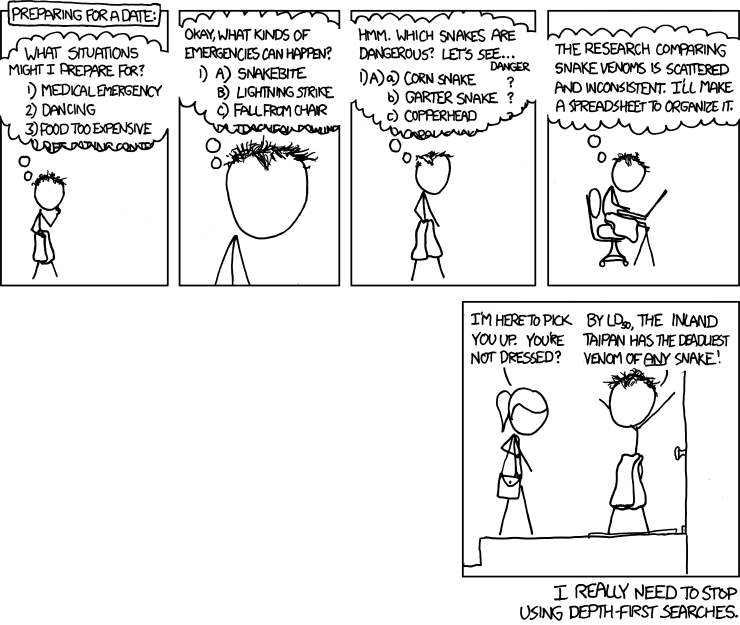 (via xkcd)
Thanks for reading!
If you enjoyed this post, check out my latest post:
It's important to do things for the right reasons
:
Similar to running, others may not be able to tell the difference between founders doing it for the wrong reasons vs. the right reasons. But it'll matter during the lowest valleys. I think those that are doing it for the right reasons will tend to make it through the dip more often.
Read more →
algorithms
coding
reflections